How to Fix Apple iPhone 6 Plus Touch Disease Dead Touch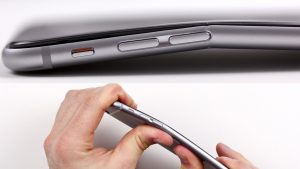 Here are were going to show you How to Fix Apple iPhone 6 Plus Touch Disease Dead Touch. We see an increasing number of customers coming in with iPhone 6 and iPhone 6 plus. This issue has been nick named "Touch Disease". The symptoms are the touch screen becomes unresponsive or you may even notice grey bars jumping down from the top of the screen. Changing the screen won't fix this issue as its a logic board fault on iPhone 6 and 6 Plus. This is a common hardware fault with iPhone 6 and 6 plus which apple have not yet admitted to.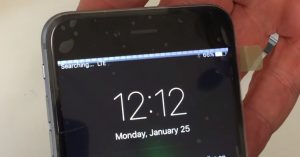 iPhone 6 Plus Grey Bars
How will you know if your iPhone 6 Plus has touch disease? The most obvious symptom is the grey bars that appear at the top of the screen. The touch will also stop working all together or start to become erratic. Other symptoms include, lines on screen, display not displaying correctly. The display of the iPhone 6 plus runs through the touch circuit. This explains why we have the display symptoms like grey bars.
iPhone 6 Plus Touch IC Logic Board Fault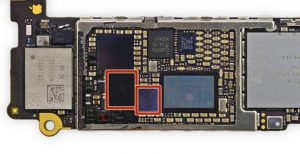 Above is a picture of the iPhone 6 Plus logic board. Shown in red squares shows where the touch IC's are on the iPhone 6 Plus. There are 2 IC's that control the touch on this model. To fully fix the problem both IC.s must be replaced. This type of repair requires special skills in Micro Soldering Technology.
Also see Iphone 7 touch disease
Mirco soldering is very complicated and must ALWAYS be preformed by a professional. Messing with the logic board without the knowledge can result in further damage or even result in your phone going beyond repair.Post your device to us here at iPhonebits we are a specialized repair company working with mirco soldering and logic board repair!