iPad Repair Belfast – Northern Ireland
iPad Repairs And Services We Offer
We Can Supply And Fit Tempered Screen Guard Protectors To All iPad Models Professional For A Small Fee !
 Are you looking for an iPad repair Shop in Belfast? iPhoneBits now brings you the best and genuine iPad repair Belfast Northern Ireland at a very cost-effective prices. The repair services are available for all the released models of Apple's iPads starting from iPad 1 to the new iPad Mini Retina 3 and iPad AIR 2. The different repairs include battery repairs, screen replacement, dock replacement and replacement to the most complicated issues like water damages.We are one of the only repair centres in the UK that are capable of carrying out successful logic board repairs. Have a look at the various models of iPads we repair  in Belfast and browse the repair or service you wish to avail, Below you can check out your iPad repair costs. Please, before thinking of a repair, make sure your device is backed up via iTunes or iCloud so all your information is safe. We Are NOT liable for data loss. It is also advised to check your warranty with the manufacture as after a third party repair, your warranty will be void just like any product.
iPad Mini 2 (Retina)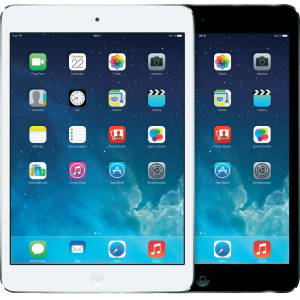 The Best iPad Repairs ,With some improvements and revisions over the iPad Mini 1, the iPad Mini 2nd generation is also included with the Retina Display. Have a look at the various repairs and services we offer for iPad Mini 2 Belfast.
Broken LCD
iPad Mini 2 LCD
Dock Repair
Micro Soldering
Repair Service
Logic Board Fix
Mini Retina Screen
Digitizer Repair
iPad Mini 1
iPad Damaged Screen Repair iPad Mini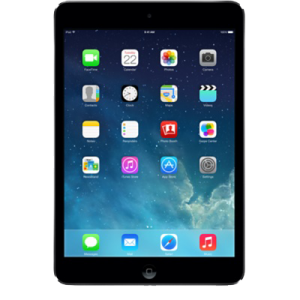 With a smaller screen but with almost all the same features included in the predecessor iPads, this proved both portable and economical. Have a look at the different iPad Mini repairs Belfast and services we offer.
backlight Fix
logic board repair
Connector damage
Logic Board
iTunes Error
Free Diagnosis
iPad Air
iPad Repair Centre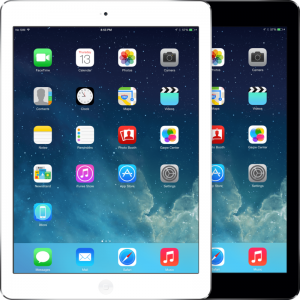 Though featuring the same features as the iPad Mini, this model of iPad is slimmer. Browse the different iPad Air repairs and services we provide.
Digitizer Repair
Cracked screen
LCD Repair
Damaged Display
Not Holding Charge
Dead iPad Air
iPad 4
iPad Screen Repair Costs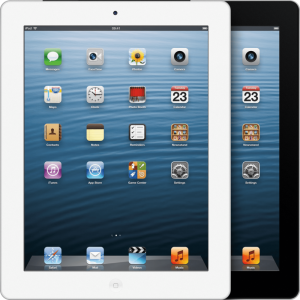 With the enhancement in the performance of Retina display, iPad 4 was released with many new features like Apple 6X chip, the lightning connector, along with iOS 6. Browse the various iPad 4 repairs Belfast City Centre and services here.
Smashed Screen Repair
Fast service
iPad 4 Battery
iPad 4 Dead
iPad Display Repair
LCD Repair
Failed Backlight
Logic Board Repair
iPad 3
iPad 3 Repair Costs

iPad 3 added Retina Display, the new Apple 5X chip with a quad-core graphics processor, a 5MP camera, HD video recording, voice dictation and many new features. Have a look at the different iPad 3 repairs and services we provide. Unrivalled quality and pricing for our iPad repair Service
iPad 3 Screen Fix
iPad 3 Smashed
Water Damage Repair
Not Charging Fault
iPad 3 Logic Board
Logic Board Damage
iPad 3 LCD repair
White Screen
iPad 2
iPad 2 Screen Fix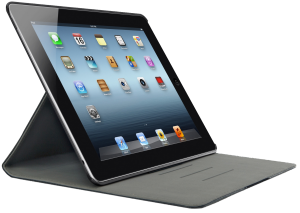 Featuring dual core Apple A5 processor, this is the first Apple's computer tablet to feature front facing VGA camera and 720P rear camera for Face-Time video calling. Browse all the iPad 2 services and repairs here. 07731446515 to find out iPad repair costs.
iPad 2 Screen Repair
iPad 2 Screen Fix
Battery Not Lasting
iPad Cutting Out
iPad 2 Backlight
No Image Fix
iPad 1
iPad Repair Costs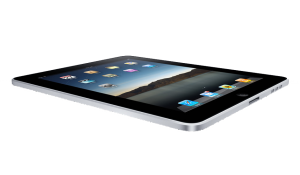 This first generation Apple's tablet computer features an Apple A4 processor, a 9.7″ touch screen display, and the capability to access cellular networks too. Have a look at the different iPad 1 repairs and services we provide. Call us to discuss the cost of our service for iPad Repairs and service Belfast
iPad 1 Digitizer Repair
Fix Your iPad 1
iPad 1 New Battery
Not Holding Charge
Digitizer FPC Repair
Micro Soldering
iPad 1 LCD Fix
White Screen Issue
 We offer a service to repair the iPad logic Board, click to read about the services we offer – iPad logic Board Repair
OUR QUALITY IPAD REPAIRS AND SERVICES
We have the mixture of expert technicians and high standard equipment for any kind of iPad repair and service. Here are some of our major repairs and services for all Apple iPad models.
iPad LCD, Screen an Digitizer Repairs: Due to improper handling or unfortunate accidents, your iPad may come across LCD, digitizer, or glass screen damages. All kinds of these repairs are repaired at the modest of prices within a very quick time at iPhoneBits. We offer this service to all the iPad models released.
iPad Liquid Damage Repairs: If your iPad is accidentally spilled with liquid, it requires immediate and expert attention. iPhoneBits is your right choice for liquid damage repairs for any kind of iPad model. Liquid damages need instant expertise repair in order to avoid severe complications to the device.
iPad Battery Repairs: Is your iPad battery draining lot quicker than usual? No worries. iPhonebits specializes in repairing the faulty batteries. If your iPad's battery is dead, we replace it with the genuine iPad batteries at genuine price.
iPad Error Code Solutions: Are you irritated with the error codes that are frequently appearing on your iPad? Not to worry anymore. iPhoneBits is here to solve all those problems. Call us now for iPad error code solution. We provide solutions for all the models.
iPad Back light Problems: With the faulty back light in iPad, you cannot see what's being displayed on the device though it is functioning fine. This might occur due to improper handling of the iPad while changing the screen. But don't worry. We are here to fix that problem in a very short time!
iPad Faulty Button Repairs: All the buttons such as power button, home, volume and mute buttons can be repaired easily or replaced with the new genuine ones at iPhoneBits. Contact us for instant repair.
iPad Wi-Fi and Bluetooth Signal Repairs: When there's a faulty antenna in the iPad device, the Wi-Fi and Bluetooth options may not function properly. Get the device repaired at iPhoneBits for instant result and recovery.
iPad Logic Board Repairs: The logic board is an important part of the iPad device. Any damage to this logic board can be lethal to the device. The complicated logic board repairs can be professionally repaired at iPhoneBits. Visit us now.
iPad Camera Repairs: Both front and rear end cameras of your iPad can be repaired at the modest of prices. We also sell genuine replacement camera parts for damaged peripherals for all the models of iPad.
Make Use Of Our Same Day Service For iPad repairs Belfast 
For More Details and Information, Contact Us Here  or 07731446515
We also offer bulk discounts for Schools and Universities, iPad repairs
iPad Mini 3 And iPad Air 2 Repairs Coming Soon
Click here for Google Plus Page
OUR WORKING HOURS @ iPhoneBits
Monday 9am – 5pm
Tuesday 9am – 5pm
Wednesday 9am – 5pm
Thursday 9am – 5pm
Friday 9am – 5 pm
Saturday 11am – 3pm
Sunday – Closed