iPhone Repair Belfast
The iPhone Repairs and Services we Provide
iPhone 5S
iPhone Screen LCD Repair Cost
The latest models of the Apple iPhone 5s repair , these have been selling like hot-cakes since their introduction into the market. Click here for more details regarding iPhone repair Belfast
Here are our iPhone 5S repairs and services, Why not give us a call to discuss iPhone Repair Costs
iPhone 5C
iPhone Repair
Click here to know more about iPhone 5C
Here are our iPhone 5C repairs and services
iPhone 5
iPhone Screen Repair Near Me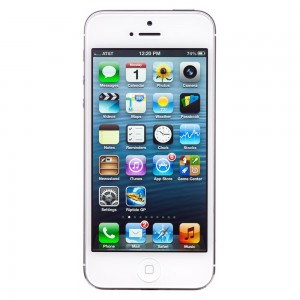 Recognized as the thinner and lighter than its previous models, iPhone 5 held the record of having the sold 2o times faster than the predecessors. Know more about iPhone 5 model here.  iPhone 5 repair  and services here. For best Price Service for iPhone Repair , please call  Belfast – 07731446515
iPhone 4S
iPhone Repair Prices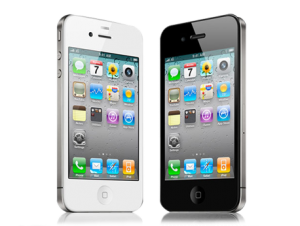 The well-known SIRI, the intelligent personal assistant was introduced with this model. To know more about iPhone 4S, click here. Here are our repairs and services of iPhone 4S.
iPhone 4
iPhone Repair And Service Costs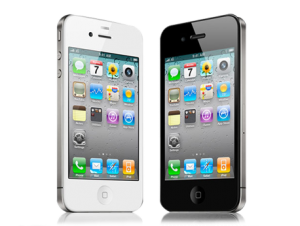 You might have known that Steve Jobs touted this iPhone as the thinnest smart phone ever at the time of its release. This model garnered praise from the critics and users alike for its attractive improvements over its predecessor models. To know more about iPhone 4, click here. See our iPhone 4 repairs and services here. When you use Our service for "iPhone Repairs Northern Ireland" if you break your screen within 30 days, We offer a no quibble half price repair !
We Offer a service to repair the iPhone logic Board, to find out more information about this service then click here : iPhone Logic Board Repair
OUR QUALITY IPHONE REPAIRS AND SERVICES
iPhone LCD and Screen Repairs: You might come across an LCD or screen damage by an unfortunate accident to your iPhone. But never worry because iPhone bits is there for you to replace or repair the screen and making the device look absolutely new again! We repair all models.
iPhone Liquid Damage Repair: Your iPhone device accidentally spilled with water? Well, not to worry! Bring that immediately to iPhonebits. We restore the device to its original full performance within a very short time. Liquid contact can become more damaging to the device with time. So we suggest you to bring the device repair soon after the incident.
iPhone Fault Detection: Are you unable to get a hang on what exactly is the problem with your iPhone? Do you want it to be solved easily? Then we are your perfect choice! Our iPhone fault detection and diagnostics help detect the problems with your iPhone and apply immediate solutions to it.
iPhone Charging and Syncing issues: Your iPhone troubling by not charging or syncing? It's not a big problem. Here at iPhonebits, we detect the actual root cause for this problem and have your device repaired in a very short time. After that you would not have any kind of iPhone charging or syncing issues.
iPhone Battery Problems: Is your iPhone battery not able to keep the device alive for long time? iPhonebits can repair those faulty batteries and we also deal in selling genuine original iPhone batteries if your iPhone battery is completely dead. contact us for battery prices of any iPhone model.
iPhone Error Codes: Are the error codes turning up on your iPhone device and irritating you? Do you want to get rid of them? Well, not a problem at all. Just bring your iPhone to iPhonebits and the problem will be solved within no time at all. We have great success rate in solving the problems of error codes!
iPhone Headphone and Microphone Problems: Facing hearing and recording problems through and with the headphone and microphones respectively? The problem might be with the jack or socket in case of headphones. Whatever the cause of the problem might be, we shall solve it completely. Bring the device to iPhoneBits in Belfast immediately.
iPhone Button Repairs: There are many individual buttons on the iPhone such as power button, home button, volume/mute button and some times they suddenly stop working. It's not a serious problem and can be easily repaired here.
iPhone Wi-Fi, Bluetooth, and Antenna Signal Problems: If your iPhone is unable to receive or transmit the signal via the different features such as wi-fi and bluetooth, the antenna might be the problem. We check the state of the antenna and solve the problem. All kinds of Wi-Fi and bluetooth issues are solved at iPhoneBits.
iPhone Logic Board Repair: As mentioned already, we deal with one of the most complicated issues faced by the iPhone i.e. logic board problem. This must be dealt very carefully and needs the hands of the experts. iPhoneBits assures excellent logic board repairs for all models of iPhone and return it to you with full performance. Contact us now for more details regarding iPhone logic board repairs.
iPhone Housing: Do you want to change your iPhone external appearance and turn it completely looking like a new model. Well, you are at the right place. Our exclusive housing service includes both front and rear case housing service making your iPhone device look brand new!
iPhone Backlight Repair: Backlight problems can be very irritating for the iPhone users as they know that their device is working but cannot do anything as they can't see anything due to back light fault. iPhonebits has expert technicians who have experience in solving the backlight problems for all the iPhone models. Contact iPhonebits for backlight repair.
iPhone SIM Card Reader Repair: Users of iPhone may come across the SIM card detection or reading problems. This can happen because of the faulty reader or because of the slot mechanism failure. We detect the root cause and repair this problem within a very short time.
iPhone Camera Problems: Are you facing problems with either your iPhone front camera or rear camera? This sometimes happens because of improper handling of the device or with excessive usage. We repair all kinds of iPhone camera problems at the modest of repair problems. Contact us now for more details.
iPhone 5S Blue Screen of Death Repair: This is one of the most complicated problem faced by iPhone users and iPhonebits has discovered an excellent solution for this problem. Contact us now if you are facing this issue and if you want to know more about this blue screen of death problem, click here.
Instant iPhone repair – Lowest Price Guaranteed
If you use our iPhone Repair  service and you break your device (fingers crossed you do not) again within 30 days, Then we will offer you a HALF PRICE REPAIR!! Is  Your iPhone screen Not working? iPhoneBits now brings you the best and genuine iPhone repairs at a very cost-effective price. The repair services are available for all the models of Apple's iPhones starting from iPhone 2G to the new iPhone 5S, iPhone 5C, iPhone 6 and iPhone 6 Plus. The different repairs include battery repairs and replacement to the most complicated issues like water damages. Have a look at the various models of iPhones we repair  and browse the repair or service you wish to avail. Please, before thinking of a repair, make sure your device is backed up via iTunes or iCloud so all your information is safe. It is also advised to check your warranty with the manufacture as after a third party repair, your warranty will be void just like any product. Here at iPhoneBits, we have brought something new to the repair world of Tech which has never been seen before, The quality of our repairs are Unmatched, we our amongst a very small number of companies in the world that are able to carry out successful Logic Board Repairs, this service could save you £££ , most companies will replace your Logic board, Here at iPhoneBits, we can REPAIR IT !
For More Details and Information on iPhone Repair , Contact Us Here
Need An iPad Fixed? Click iPad Repair Belfast
Check Out Our Facebook Page To See Some Of  Our Happy Customers Who Availed Our Service For iPhone Repair 
iPhone 6 And 6 Plus Repairs Coming Soon
Click here for Google Plus Page
OUR WORKING HOURS
Monday 9am – 5pm
Tuesday 9am – 5pm
Wednesday 9am – 5pm
Thursday 9am –
9pm Late Night 
Friday 9am – 5 pm
Saturday 10am – 5pm
Sunday – Closed