iPhone 5C  Not Charging Dead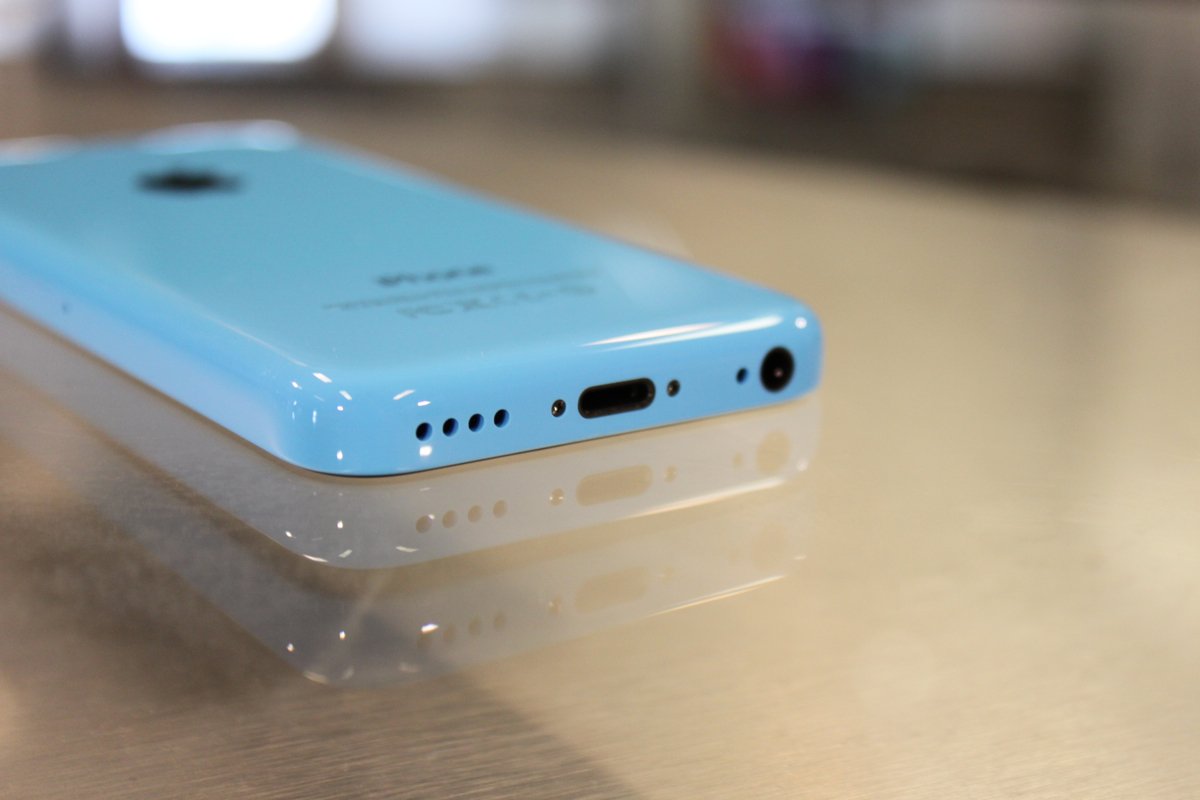 Do you have an iPhone 5C  not charging correctly, or not charging at all?  Well it would seem to be that your not alone with this issue and there are many many people like you, after some research on google, it seems to becoming a more common issue with the iPhone 5C,
Time and time again we warn our customers about the problems with using fake or copy chargers and the effect it may have on their  expensive device, but sometimes it falls on deaf ears, all they see is a  pound-land charge cable at £1, but please beware, it is only cheap at the time of purchase, its not cheap when it damages the internal circuit board of your iPhone, a proper iPhone cable can be purchased from the Apple store or from other reputably outlets like Tesco, they generally cost around £15 but HONESTLY this is well worth the price.
The Problem And Causes iPhone 5C Not Charging
The cheaper cables that are available for the iPhone 5C are poorly made, this reflects in the price, they do not regulate the current properly which results in damage to the logic board, these cables will also through an error message up on your iPhone screen, the message will be "this accessory may not be supported" or "`This cable or accessory is not certified and may not work reliably with this iPhone".
The issues you can expect to see with these cheap cables and chargers are:
You may have to wobble cable to get it to charge
iPhone dies and will not respond to charger
Will not charge above 1%
Error messages on screen
Will only charge when plugged in one direction
End of cable getting warm
The issues cheap china chargers can cause:
Dock connector may need  replaced
Battery cycles will depreciate
irregular charge patterns
Battery not lasting as long as it should
Critical Issues Cheap China Chargers Can Cause:
Logic board damage
USB IC damaged and needing replaced
iPhone 5C U2 IC needing replaced
PMIC damage and needing replaced
CPU damage (not repairable)
iPhone 5C U2 IC
The most common fault we see occurring after these third party chargers and cables are used is the U2 IC blows and needs replaced, the USB IC is also common, but 90% of cases, its the U2 IC,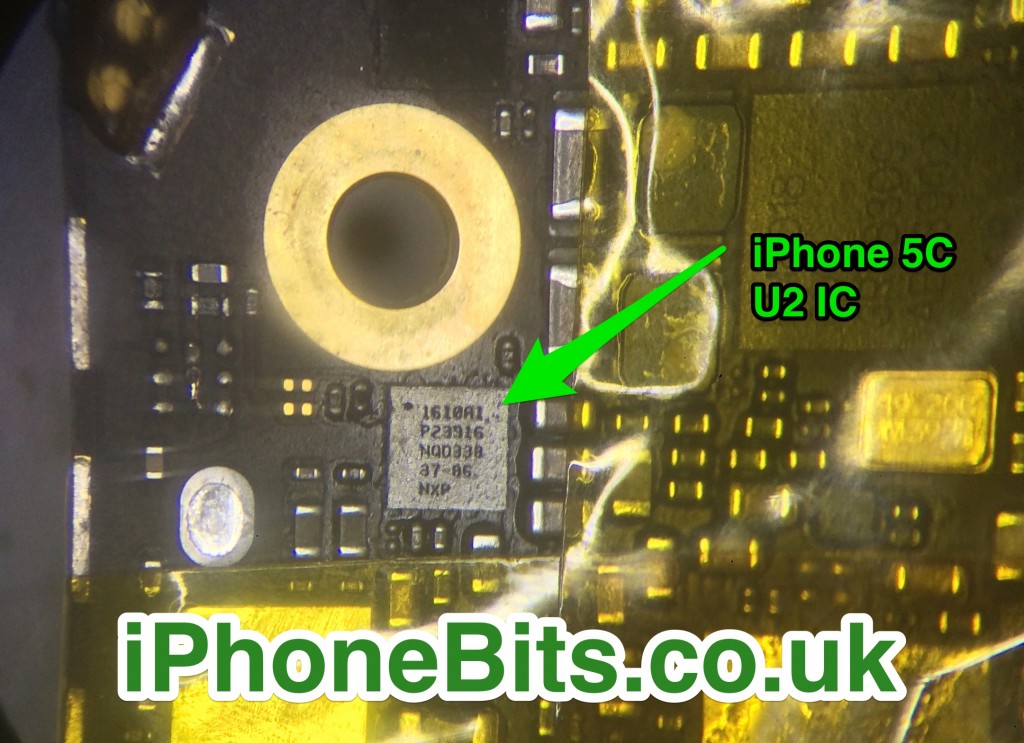 The picture above shows the U2 ic on the logic board of the iPhone 5C, after cheap charger this will need replaced and also maybe USB ic also, Now you are probably starting to realise that using the £1 cable was not such a smart move after all, hindsight is a wonderful thing.
Another picture of the iPhone 5C logic board with IC removed, this IC has 36 pins, the part / model number for this ic is 1610A1 it is unique to the iPhone 5C so it cannot be taken from other iPhone models. Other details printed on the ic are as follows "w16321 z10333 84-27 NXP"
iPhone 5C U2 IC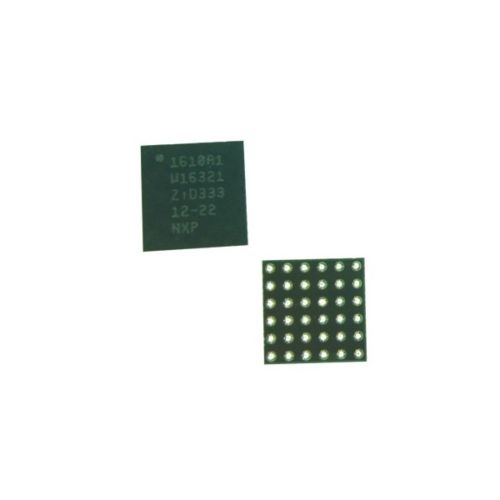 Can This U2 IC Be Repaired On iPhone 5C
If you require this service, here at iPhone bits we are happy to be able to offer this very unique service of logic board repairs, all our repairs are carried out in-house, nothing is sent away, this kind of repair can take up to 10 days at busy periods, most are complete in 3-7 days.
When your device is sent to us, we carry out a series of tests to confirm first of all that the U2 is indeed at fault, if it is not we will diagnose the fault and give you a call with a competitive quotation to restore your iPhone to its former glory.
For other Models of iPhone or iPad that require Logic Board Repairs then please follow the link – logic board repairs
Check Battery Usage IOS 8
If you want to keep an eye on your battery usage or find out what is draining your battery most then take advantage of the new IOS 8 setting that lets you keep an eye on battery usage, to get to this setting follow these steps
>>>SETTINGS-GENERAL-USAGE-BATTERY USAGE>>>>