If you are reading this you probably have came across the NAND error which just seems to randomly appear on the iPhone 4s and stops the iPhone from booting then it hangs in a boot loop, the error will look something like the examples below
(NAND) _findflashmediaandkeepout: 600 physical nand block offset 1
(NAND) start: 355 this 0x9e36e300 PROVIDER = 0x9e3e9400 falshmedia = 0x9e3e9400
(NAND) WMR_Start: 149 PNN Apple NAND Driver, Read / Write
(NAND) WMR_Start: 174 FIL_INT (OK)
[nand] WMR_Open:371  VFL_Open   [OK]
iPhone 4s NAND error boot loop
Il start be explaining what the NAND is, so the NAND is the name giving to the on board memory that your iPhone has, so the part you know as the 16gb or 32 gb is the NAND Chip or IC, taking this information into consideration basiclly what you have is a memory error thats appearing on your iphone 4s, the NAND ic or what it typically looks like, is pictured below
iPhone 4S NAND Memory IC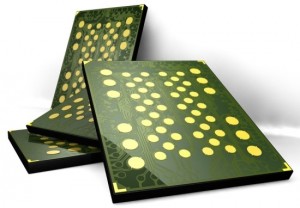 Toshiba THGVX1G7D2GLA08 16 GB 24 nm MLC NAND flash memory
The error message will look like the example below, not very clear but it gives you the general idea of the iPhone 4S Nand error  and you can compare it to yours to see if its the same error you are having, it will be a few lines of text at the top left hand side of the screen and below will be the apple logo which will keep rebooting
iphone 4s NAND error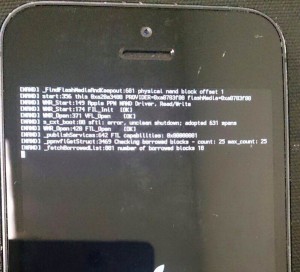 i have personally came across the iphone 4S nand  error message a few times now and managed to repair it each time it has happened, i will explain below what i done to repair the error message,
Each time i have came across the iPhone 4s Nand  error message i have turned the phone of, opened it up and disconnected everything possible, apart from dock and lcd, when i booted the iPhone up it went into the OS with out any problems, so this told me the error had something to do with the cable that i had disconnected from the motherboard , the process then is to plug each cable back in 1 by 1 to see what happens when you boot the phone, each time i have done this the fault has been the power cable, The Power cable also has the proximity sensor on there as well.
When i replace the power cable the fault leaves the phone, strange but true, give this a try and dont forget to leave a comment to let us know how you got on repairing the iPhone 4s Nand error.
If you still have this or any problem with your iPhone as listed in our iPhone repair Belfast page here, feel free to write to us or contact us to avail the best services.